Sad Disappointment
06/18/2016 By Lisa Niemi
Not at all what I expected. I have ordered plants on-line before, from other sellers and I anticipated that each plant would come with a root ball, allowing it to be easily planted. However, all 50 plants were tied together with exposed roots. needless to say, they ended up in the garbage and I'm out a lot of money. I will definitely remember the name of this company so that I don't ever make the same mistake.
=============
06/17/2016 Classy Groundcovers comment:
It is unfortunate that you neglected to look at the photographs on the page you ordered from, they show EXACTLY what the plants look like when shipped, both individual plants and the tied bundles of 50. If you had looked at the photographs before ordering, you would not be disappointed that your expectations were not met.
1 bare root Vinca minor plant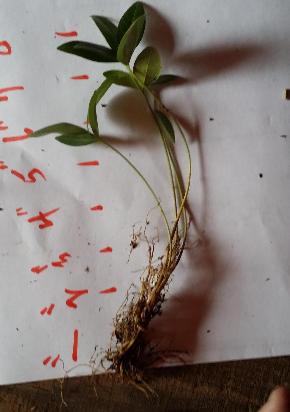 50 bare root Vinca minor plants