Very healthy, but small plants
11/04/2015 By Doug McKinney
I am reserving judgment on these until I see them next spring, but they were considerably smaller than I expected. However, they were very healthy plants, nice and green, not dried out.
=============
11/03/2015 Classy Groundcovers comment:
Were they smaller than the sample image in the list of photos?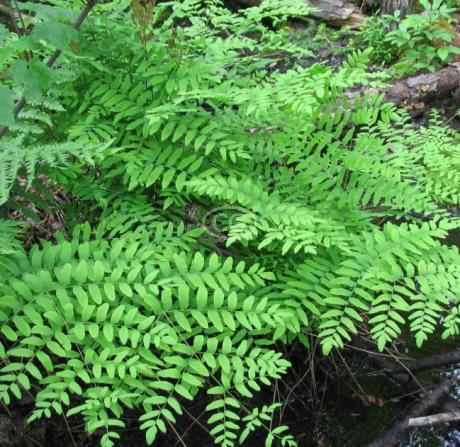 =============
11/03/2015 Customer comment:
Hello,
Thank you for contacting me. The plants were much, much smaller than the last photo, #22. There was very short top growth that was difficult to see after planting. The individual fronds were about 1 1/2" long. I've had to mark them in order to keep track of where I planted them.
Best,
Doug
=============
11/04/2015 Classy Groundcovers comment:
Doug,
I inquired and learned that they had been cut back for shipment because they were 18" tall and the fronds would have been bent and broken during transit had we tried to ship them without trimming.
The reason they cut them so short was because they are going dormant for the winter, the 8-10" that we would normally leave for shipment would have had to be cut back again in a few weeks.
They have excellent roots.